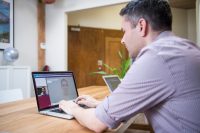 This is a free short course that contains all of the parts of typical course :
Lessons
Quizzes
A final exam
A sample certificate
By completing this short course, you'll gain a better understanding of the format, design and flow of information in our other courses.  Although this is a FREE course, you'll still add it to your cart like other courses.  After you add it to your cart, proceed to checkout.

When the checkout page loads, you'll fill in all of the necessary information on the left.  This process registers you as a customer of Safety Training Center.  During this process, you'll enter your first and last names, address, city and state.  When adding your first and last name to the appropriate form fields, be sure to capitalize the first letters as these fields are used to add your name to your certificate when you complete a course.  Under that, you'll choose a username and password.  The format for usernames is firstname.lastname, so if your name is James Smith, enter james.smith.  Choose a strong password that contains capitol and lower case letters, numbers and a special character.  Here are examples of special characters, !"#$%&'()*+,-./:;.  Write down your username and password and keep it in a safe place

You'll also need to enter a valid email address.  If you don't currently have an email account, there are several email providers where you can sign up for free.  If you are using an Android phone, you probably already have a Gmail.com acct.  There's also Yahoo.com, Outlook.com, iCloud mail, and others.

When the 'purchase'/registration is complete, if you aren't redirected to the 'My Account' page, go there.  You can find it by hovering your cursor over the word 'Login' on the main menu.  On the 'My Account' page, you'll find all of your classes.  You can print certificates anytime from the classes you have completed.
Click on the Blue words below.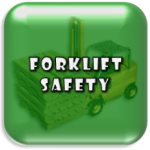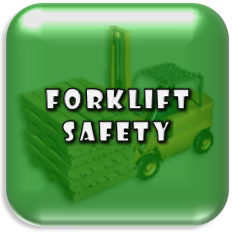 Our Powered Industrial Truck online safety training course satisfies the OSHA training requirements of 29 CFR1910.178 for forklift, motorized hand trucks and powered industrial truck operators for both initial and refresher training.

Who must take this course?
All powered industrial truck operators must be trained and certified every 3 years. Only trained and competent operators shall be permitted to operate a powered industrial truck.  Read more.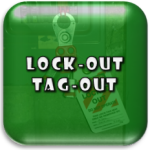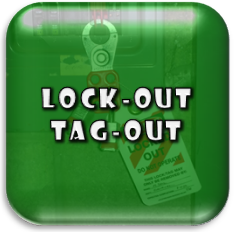 The Control Of Hazardous Energy – Lockout/Tagout


Energy sources including electrical, mechanical, hydraulic, pneumatic, chemical, thermal or other sources in machines and equipment can be hazardous to workers. During the servicing and maintenance of machines and equipment, the unexpected startup or release of stored energy could cause injury to employees.  Read more.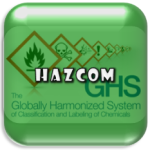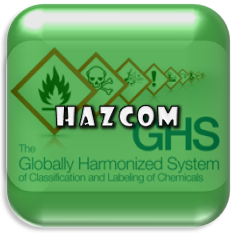 OSHA's Hazard Communication final rule requires employers to train employees on the new label elements and safety data sheet format.

This online course satisfies employee Hazcom training also known as Worker Right To Know.  Read more.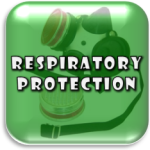 This 2 hour online course satisfies the training requirements of OSHA 29 CFR § 1910.134 Respiratory Protection Standard.  All employees required by OSHA (or their employer) to wear respirators to protect them from occupational diseases caused by breathing air contaminated with harmful dusts, fogs, fumes, mists, gases, smokes, sprays, or vapors.  Read more.

Occupational Exposure to Bloodborne Pathogens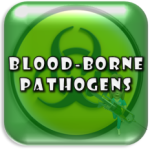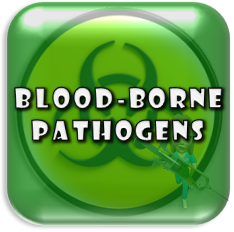 Healthcare and research personnel are at the greatest risk for occupational exposure to disease causing agents collectively known as bloodborne pathogens.  It has been well documented that employees with occupational exposure to blood and other potentially infectious materials containing bloodborne pathogens face a significant health risk. Read more.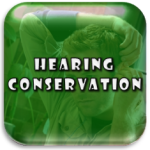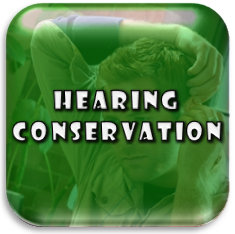 29 CFR 1910.95 Occupational noise exposure and hearing conservation

The National Institute for Occupational Safety and Health (NIOSH) reports that about 10 million workers nationwide incur permanent hearing loss, while nearly 30 million of us are exposed to dangerous levels in our day to day occupations. Read more.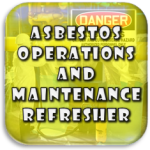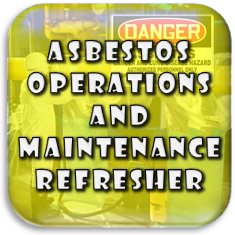 This online course satisfies the classroom portion of the required annual refresher to maintain certification under AHERA, and the OSHA standards. It is a course which reviews the O&M duties and responsibilities and covers recent changes and advances in technology.  The remaining "Hands-On" portion of this course will be satisfied at our Collinsville, IL facility.  According to OSHA, Operations and Maintenance training is for workers involved in Class III asbestos work. Read more.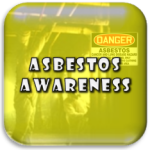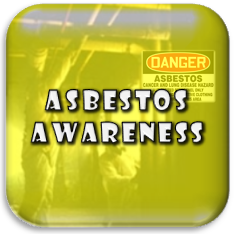 This 2 hour course is designed for people who work around asbestos, but do not disturb it.

OSHA's Occupational Exposure to Asbestos for General Industry, and Construction Industry require that all employees who could come into contact with materials that might contain asbestos be given appropriate training on working safely in these situations. Read more.